ALL ABOUT ME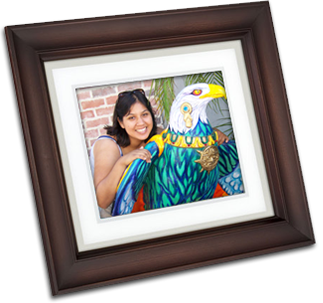 My name is Tania!!
I'm a graduate from Platt College with a Bachelors Degree in Web and Graphic Design. As you take a look and see the work I've completed through my studies, take note how much I enjoy doing anything that involves unique design. All my work I've done has been completed with a creative and clean space. I love to work more with Photography and be open with my pictures but what makes me love what I do is always making everything beautiful and vibrant. I like to be playful with new styles that interest me. My past professors and other fellow designers is what inspires me to be the designer that I am. With the experiences I've gained through my journey at Platt College, I hope to find people that can teach me new things and allow me to strengthen my skills and promote growth in my career.
I'M PART OF A SPANISH GROUP
I attend a Spanish Team that is known as an Evangelical Group. Are focus goes out to the Latin America Countries to help people that are at risk with nothing to survive. So, are focus is to provide with food, shelter, medical attention, a biblical message and much more.
I ENJOY PLAYING SPORTS
Playing sport is what I like to do, it gives me a path of keeping myself healthy. I play Basketball and sometime Volleyball. I like to playing also because it gives me the opportunity to meet new people and build confidence in myself as also working hard.
I HAVE A PASSION TO DRAW
I strongly believe that drawing is a way to express yourself in a passionate way where you can successed in life with open opportunities for yourself. So, if you want to be successful at something, then of course... you've got to love it!